Best Quality Tharparkar Cow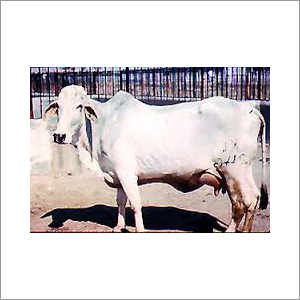 Best Quality Tharparkar Cow
Product Description
This breed is used for milk production and as draft animals In India and in many other Asian countries.
Tharparkar Cow
is of the lyrehorned type of zebu cattle. Highly demanded among clients, this cow is sourced from reliable cattle farms. It has derived it's name from Thar desert of Rajasthan adjoining Tharparkar area. We perform routine health examination in order to make this cow free from all sorts of diseases. The cattle can be medium to large build with white to gray skin. We offer this
Tharparkar Cow
at cost effective prices to clients.
Features:
Non-aggressive in behavior
Withstand in tropical conditions
High milk production